Serving homeowners and commercial property owners since 1948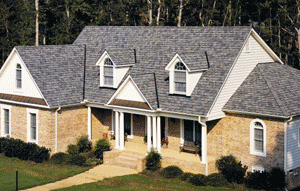 Welch Roofing is one of the most experienced roofing contractors serving West Hartford, Glastonbury, Farmington, Avon, Tolland, Wethersfield, Rocky Hill and surrounding communities. Through the years we've remained a local, family-run business that's focused on achieving 100% customer satisfaction on every job, no matter how big or small. We specialize in CertainTeed roofing products, some of the highest quality in the world and manufactured right here in the USA.
Welch Roofing has the knowledge, experience and proper equipment to handle just about any residential or commercial roofing project. Give us a call at (860) 289-6557 to schedule a customized quote for your project.
Why choose Welch Roofing?
Experience – Founded in 1948, we're one of Connecticut's most experienced roofing contractor. We're fully licensed, bonded and insured for roofing in South Windsor, Simsbury, Vernon, Somers, East Hartford, Bloomfield and surrounding cities.
Credentialed – SELECT ShingleMaster certified, Master Shingle Applicator, Master Craftsman, Building Solutions Specialist, and more!
Family-Owned and Operated – We're a family-run company and have been for 60+ years! We take pride in serving the West Hartford community and treating our customers with the respect and attention they deserve.
Quality – We use only top-quality roofing products built for long-lasting performance, and our attention to detail can't be beat. Expect superior workmanship with Welch Roofing!
Best-Trained – Management and our team of roofers receive ongoing training in the form of workshops, webinars, conventions, hands-on training and testing. You won't find a more knowledgeable team of roofers.
Reputation – Our services are reliable, fast and affordable. Just ask around, or give us a try, you'll see how Welch Roofing is better than the rest!
Full Suite of Services – We offer complete residential and commercial roofing services, as well as siding installation/repairs, windows, skylights, aluminum gutter systems/guards, roof maintenance services and rooftop ice/snow removal.
Residential roofing contractor services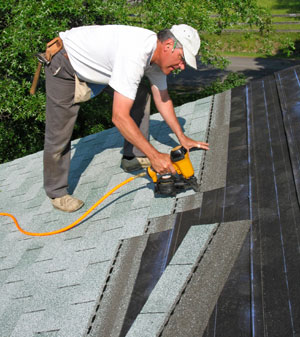 Looking for an affordable and reliable residential roofing contractor in Hartford or Avon, CT? You've come to right place! Welch Roofing specializes in CertainTeed roofing products, including its wide range of asphalt shingles, slate, wood shingles and flat-roofing products.
In addition to roofing services, we take care of all your gutter, siding, windows and construction needs. And our preventative maintenance services can help keep your roof in tip-top shape for years to come.
We offer complete, thorough inspections prior to any installation or repair. Our evaluation process is unlike any other roofing company. We'll provide a detailed proposal including all the details you need to know, so you'll never be left in the dark.
Commercial roofing service provider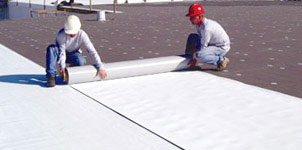 With over 60 years of experience in the roofing industry, Welch Roofing is one of the most qualified commercial roofing contractor in the Hartford area. We specialize in EPDM flat roofing, a.k.a. "rubber roofing." We use the highest quality EPDM roofing material on the market designed for decades of leak-free performance.
Our quality workmanship is second-to-none. We don't cut corners or take shortcuts like some roofers. We take the time to get the job done right the first time.
West Hartford CT Roofing Contractor Repairs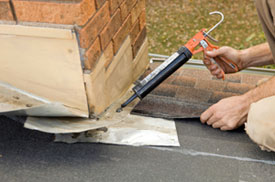 We repair all types of roofing, including asphalt shingles, wood shakes, slate, EPDM and more. We even fix other roofer's mistakes all the time!
We guarantee to do a thorough job with every roof repair, so you can expect maximum life from your roof system. We repair wind-blown shingles, damaged flashing, leaky commercial roofing, broken gutters, mildew/algae problems, ice dams, and much more.
Call (860) 289-6557 today for roofing services from Welch Roofing