One of West Hartford's most experienced roofing companies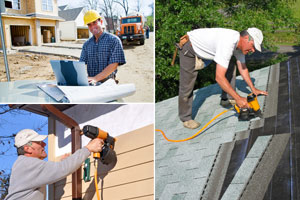 Serving the entire Hartford CT area including West Hartford, Glastonbury, Farmington, Avon, Tolland, Wethersfield, Rocky Hill, South Windsor, Simsbury, Vernon, Somers, East Hartford, Bloomfield, Vernon and Avon areas since 1948, Welch Roofing is one of the most experienced and well-respected roofing companies in New England. We're a family owned and operated roofing company that prides itself on offering customers friendly, honest, affordable, and efficient roofing services.
The company was founded by Merlyn (Slim) and Earl Welch and has remained in the family ever since. The current owner of the company,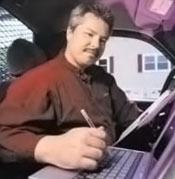 Dave Welch (pictured), began roofing as a teenager and later served in the Armed Forces. After receiving multiple awards of merit, he was honorably discharged in 1986 at which point he continued working in the roofing industry. Dave worked as a roofer, foreman and contractor through the years. He even developed a groundbreaking sales and management software tool for roofing companies called ConTracker. It's the experience, professionalism, accolades, friendly demeanor, and positive attitude that sets Welch Roofing apart from the rest.
Dave and the Welch family continue providing reliable and affordable roofing services to the great people of Hartford and surrounding communities to this day – more than 60 years in business and still going strong!
What Welch Roofing is all about
Our mission
Welch Roofing's goal is to deliver the best customer experience possible with every job, big or small. To meet this goal, we offer our customers the highest quality products, workmanship and customer service. We continuously train and educate our team in these areas.
We value our employees as much as we value our customers and maintain a safe workplace that fosters growth and pride in workmanship. Meeting the needs of our customers and employees, we're able to create lasting relationships based on trust and professionalism that will continue well beyond the completion of the project.
Our vision

Welch Roofing's vision is to be an example of innovation in the industry and to leave a positive impact on the world. We want to be a difference-maker by improving the environment through practicing the "3 R's" — reduce, reuse and recycle. We will explore the use of alternative fuels, recycle roofing debris, and will provide the consumer with greener options.
West Hartford's premier residential and commercial roofing contractor
Welch Roofing is fully licensed, bonded and insured to operate as a residential and commercial roofing contractor. We specialize in asphalt shingles, slate, wood shingles and EPDM flat roofing.
Roofing experts that offer a full suite of services
We don't just install and repair roofs, we also offer
Roofing maintenance services
Gutter replacements
Skylight installation
Siding repairs
Windows repairs and installation
Rooftop ice/snow removal
And more!
Call for a complete listing of home and business services.
Our roofing certifications and awards
Welch Roofing is committed to being an innovative and well-educated roofing company. We're one of the few roofing contractors involved in ongoing classes and testing aimed at staying up-to-date with the latest roofing trends, products, installation strategies and more. We specialize in CertainTeed roofing products.
SELECT ShingleMaster (SSM) certified – CertainTeed's top level of certification. Only 1% of roofing contractors qualify for this distinction nationwide. Learn more.
Quality Master Certification – CertainTeed Quality standards per the Shingle Technology Manual
Master Shingle Applicator – Encompasses all aspects of CertainTeed product installation. Learn more.
Master Craftsman / Building Solutions Specialist – Vinyl, Fiber cement Siding, and Restoration.
RRP Certified – certified renovators who are trained by EPA-approved training providers and follow lead-safe work practices.
Better Business Bureau accredited business — Since 2007; A+ rating
Thanks for stopping by our website, and we look forward to having the chance to earn your business.
Best regards,
Dave Welch – Owner
Call (860) 289-6557 to speak with Hartford's leading roofing contractor