Affordable, reliable roof repair in Vernon CT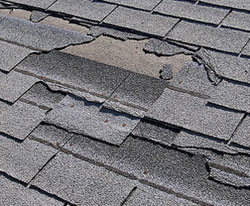 Welch Roofing is your local, family-owned roofing company serving Glastonbury, West Hartford, Avon, Farmington, Tolland, Wethersfield, Rocky Hill, Simsbury, South Windsor, Vernon, Somers, East Hartford, Bloomfield and surrounding areas since 1948. We have the knowledge, skills and experience to get the roof repaired on time and at a price you can afford.
We repair all types of roofs from steep-slope residential roofs to low-slope commercial roofs. Our SELECT ShingleMaster certified roof repair technicians are amongst the most experienced in the industry. We keep up-to-date with the latest in roofing innovation and best practices with year-round training.
Here's what to expect from Welch Roofing:
Step 1: Welcome to Welch Roofing!
You're greeted with courtesy and professionalism. We'll answer your questions and give you introductory information.
Step 2: Estimate
We conduct a thorough inspection of your roof and home to diagnose any problems, and take digital photos as necessary. We discuss these issues with you, show you the photos, and talk about potential solutions.
Step 3: Proposal
We meet with the property owner(s) and provide a thorough written and oral explanation of our findings and solutions we would use to repair any damage. We discuss pricing and financing options if necessary. The customer makes his or her decision whether to go ahead with the work.
Step 4: Preparation
We confirm all our measurements, finalize job specs, secure necessary permits, and order the materials needed.
Step 5: Installation/Repair
Begins with a start-date meeting with estimator and crew, followed by a walk-around to discuss any final challenges to overcome in order to get the job done safely and efficiently. We protect the grounds and adjacent structures (if necessary), and begin the repair or installation. We maintain a clean work area during the entire installation/repair process.
Step 6: Inspection
Final inspection with crew leader where the Zero Defects Worksheet is completed.
Step 7: Completion
Lastly, the job is certified to be completed. We then submit any applicable warranties, and the customer completes a Quality Audit Sheet to let us know how we did. We answer any final questions or concerns the customer has at this point.
Complete and Thorough from Start to Finish!
Welch Roofing repairs asphalt shingles roofs, slate, wood shakes, EPDM rubber roofing and more. We also take care of gutter repairs/installations, windows, doors, siding and more – call for a complete listing of services.
We're fully licensed, bonded and insured in the State of Connecticut and bring 60+ years of experience to the table. We're Hartford's premier roof repair specialist!
Call (860) 289-6557 today for a free roof repair estimate